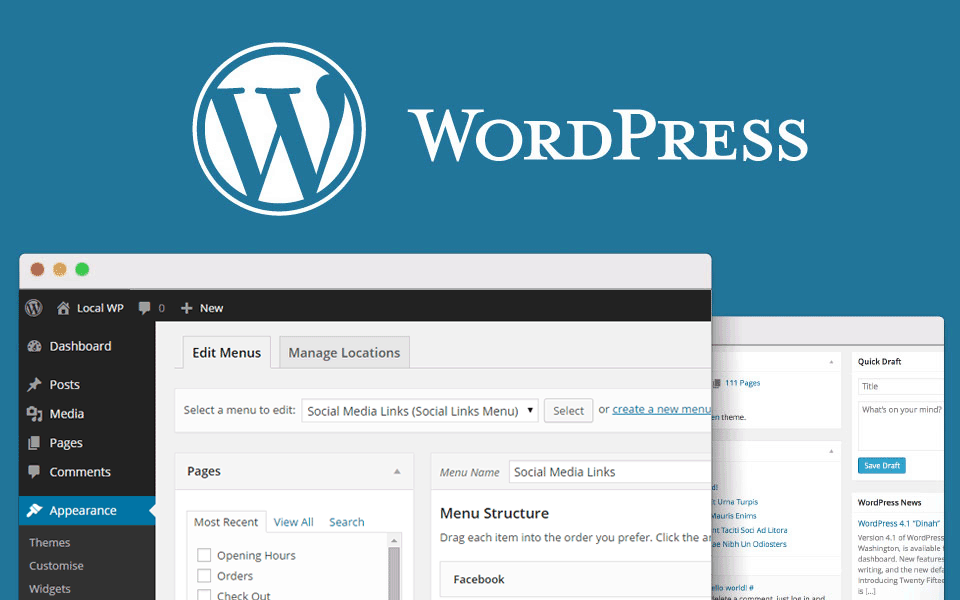 You know you need a website, but you just haven't had the time to make it happen, or you have a website, but you know it's not what it should be? Perhaps you believe your business doesn't need a website? Let's change that – your company deserves a professional business website!
As part of strategic initiative, CloudDataWorld started its new platform for domain, hosting and cloud products.
Check out CloudDataWorld's Shared Hosting plans.
Bill Gates was right when he said: "If your business is not on the internet, then your business will be out of business."Nowadays, any company that desires new customers or clients needs a business website. Whether shopping online or looking for a business' address or phone number, people often turn to the internet first. They seek information about the company, its products, and services — making an online presence one of the most valuable assets.Any company that desires new customers or clients, needs a business website.
Having a small or medium size business website isn't just about selling products and services — it is also about providing the added value to potential customers and building your own credibility. In next few minutes let's go through the main benefits of having a company website and understand why creating a website for your business is a must.
Credibility
By having a well-structured website you can foster instant credibility with anyone. Your website can (and should) reflect the trust and professional image of your company. It also provides your social proof, since potential buyers are already looking for you online. You can impress potential buyers by including page elements like customer testimonials on your site.
Open 24/7
Having a business website means never putting up the 'Closed' sign again. Your website is a 24/7 instrument that runs without any supervision or a need to lock it up. You can always be there for your customers. More than ever you can keep the pace with a potential client from all around the world in any time zones since geographical aspect is not the issue once you have a website.
Business website competes your competitors
Consumers typically start their buying journey with research and recommendations found online – educational materials, reviews, and testimonials are those what can compete for your way to a potential buyer. Most of your competitors have a business website, so if you are not staying competitive with your competition, you are giving shoppers a reason to choose another company.
Showcase your products and services
Imagine your website as a platform where you can showcase your company's best assets. For a successful online approach, you can build product landing pages visualized with beautiful images. If you are a service company, tell more about what you do and can offer in video tutorials thus causing interest to the potential customer.
No more coding
This used to be a cornerstone for many businesses as creating a website used to be a complex bunch of coding in a language performed by well-educated web developers. The good news is that those days are passed. You don't need coding or technical skills because of WordPress – a free open-source content management system (CMS) which helps low-tech users build professional websites. Almost anyone can get a basic website up and run in about one hour. WordPress constantly is offering online tutorials and community-based support, so you are never alone in this.
Great marketing exposure
A business website is another marketing channel which gives you an automatic internet presence. You have another chance to introduce people to your products and services, as well as making it easy for people to find you.
Combining your website with marketing tools, like email marketing, SEO, blogging, social media, and online advertising, help you reach new customers and generate repeat business. Much more effective than printing brochures and distributing them to a random audience.
You are searchable
More than 80 percent of consumers perform online research before making a decision. That means they go to Google and type in keywords, like "best bakeries in New York" or "English course in Berlin." By having a website, you will show up in Google search page results which means you are able to be located by soon-to-be your customers.
If you have a site, you can optimize it for SEO, thereby getting more visibility with potential customers. But if you don't have a website for your business, the chances of showing up on the search engine page equal zero.
I hope you are convinced!
Now, if you are considering setting up a new business website (I hope you do) or improve the existing one, it is vital that you think about the core elements of how your business will operate online. To create a professional website, you will need to choose a website platform.
Choose the right platform
WordPress is one of the most popular choices for many businesses and is one of the greatest platforms for creating a website (75 million users cannot be wrong). This number is like a WordPress promise, saying: you are not on your own, you are dedicated to professionals and wide range enthusiasts.
Making a website using WordPress can also help to reduce the final price of the project because of its low complexity. The best part is the fact that beginners can build a functional website without being code experts. There's a little work involved, but it's nothing like trying to learn code from scratch. Plus, the themes and plugins make the websites look professional.
WordPress is one of the most popular choices for many businesses and is one of the greatest platforms for creating a website (75 million users cannot be wrong).
Why WordPress?
It's FREE (you only need a domain name & a web host).
10,000+ WordPress themes are available to make your design look top-quality.
45,000+ plugins to help your website run more efficiently.
Easy to install and manage
Extremely helpful support forum
Overall WordPress is very search friendly, very easy to train and maintain. It is nice and friendly to use for your next business website, and we highly recommend you start using it.
How to get your business online?
The next step in the hierarchy of building your own website is a domain and a web host – services that will get your website online. The domain name is a part of an internet address that you will choose for your business website www.yourcompany.com, whereas web hosting is the service that keeps your website accessible for everyone.
Your domain name is your first impression of the website visitors as it defines your brand; it also plays a crucial role in search engine rankings. With that in mind, you should put some thought into your domain name. Sites like www.sedo.com, www.ipage.com, www.namecheap.com are just a few places where you can search and buy ($8+ per year) your ideal domain. Be patient and creative!
Web hosting service stores all the files, images and content that your website has and displays it to the visitors. To be able to use your own domain and set up a website for others to see, you need to have a web host ($2.99+ per month). There are dozens of web hosting companies in the market who will do the job, to name a few: WPEngine, iPage, Bluehost, Hostgator, etc.
How much is it to make a website?
To make a small to medium size website up and running doesn't cost much at all. Like I mentioned before, you can buy a domain name starting from $8+ per year and host your website for $2.99+ per month (yet, we recommend to go with a bit more expensive but a better plan that will handle your website's traffic flow more smoothly). It can be it, or it can be more – it really depends on the WordPress theme and plugins you choose to use to get a website look professional.
Create your own business website
This is the point where you actually have your website running online which means you are one step closer to your customers. You might be asking: my website is up – now what? The answer is, now is the time to shape your business for the digital showcase – add information about your company, products, and services you offer, map out your location and contacts. Get noticed by search engines like Google (SEO), link your website with social media of yours, and start the journey towards your customers!
In conclusion, a website is like your digital business card, it provides searchers with information about your business and what you can do for them. Every day, there are more than 100,000 websites launched by all possible industry professionals, whether you are a beauty salon, a writer, real estate agent or veterinarian – it's time to go online and march your way to your customers.
Credits: Linda R, blog.visualcomposer.io
Related
Blogs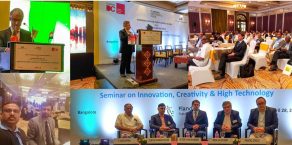 DataSpeaks participated in Economic mission from Flanders to India
Posted by Admin on November 18, 2020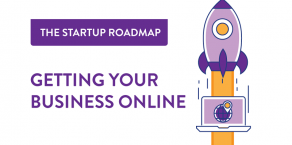 Start building your dream website
Posted by Admin on August 2, 2018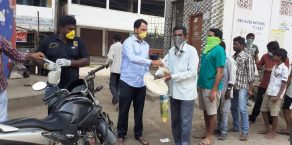 Distributing the food to needy in covid-19 lockdown
Posted by Admin on November 18, 2020